Find Your Passion at Moler Barber College
Bay Area Barber School Graduating Top Barbers for Over 100 Years
Hands-On Training. Small Classes. Talented Instructors. Discover the Moler Barber Difference…
The popularity of barber shops has swept the nation and barbers continue to be in high demand. People want crisp, clean cuts that only a passionate, knowledgeable barber can provide, which is why barber shops in Oakland, San Francisco and the rest of the Bay Area are busier than ever.
Moler Barber College has been training top barbers for over 100 years. Over those years, we have built confidence in our graduating barbers so that they can deliver the right style to clients of all walks of life, no matter if it is a refined, classic style or something with a modern edge.
If you are looking to train in a wide variety of styles and techniques that will make you not only become, but feel like a professional, then you have found the right school.
Enter a $20 Billion Industry
Did you know that the barbering industry sees annual revenues of approximately $20 billion? If you think that's great, consider this: The top 50 companies only generate 15% of the industry revenue.
Where does the rest of the revenue go?
It is out there for the taking. Bring your passion to Moler and enter the industry with professional training. Get ready to take your cut of the market.
Classes Start Every Two Weeks! Enroll Today!
Barber

This program is ideal for students who are new to education in barbering theory or techniques. With 1500 hours of learning that covers basic to advanced levels of barbering techniques in a hands-on environment, this program gives you the skills needed to take California's Barber Examination. Learn more.

Barber Instructor

Use your experience as a California-licensed barber to become a certified barber instructor. This program includes theories on teaching methods and procedures in barber colleges, practical phases of barbering, and a comprehensive overview of state barber examination procedures to enable you to mentor future barbers so that they become fully-prepared for their exams. Learn more.

Cosmetology Cross-Over

Licensed Cosmetologists can explore and expand their expertise into barbering in just 10 weeks. Work towards your licensing exam quickly with skills you already know blended with new learning in barbering. Learn more.
Practice at Our On-Site Student Barber Shop
It's not enough to know the best practices for cutting, shaving, and styling. You have to apply those skills and build your confidence. Our student barber shop does just that.
Work on real clients and perfect your skillset with advice from supervising instructors.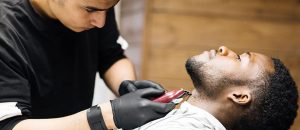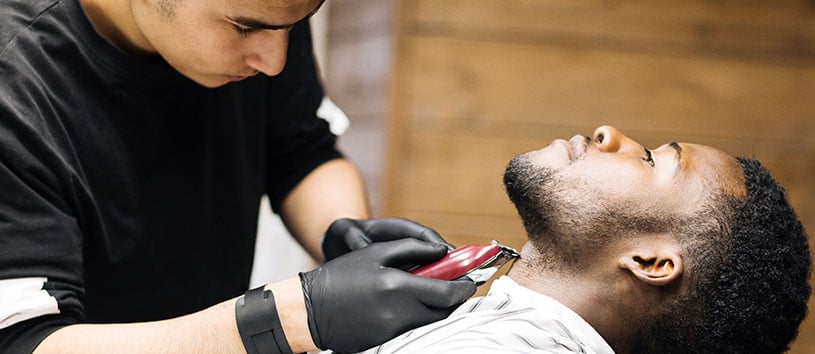 About Moler Barber College
Since 1910, we have graduated top barbers and provided affordable hair services to the Bay Area. Discover the Moler difference.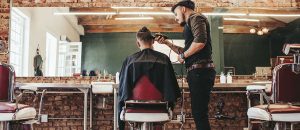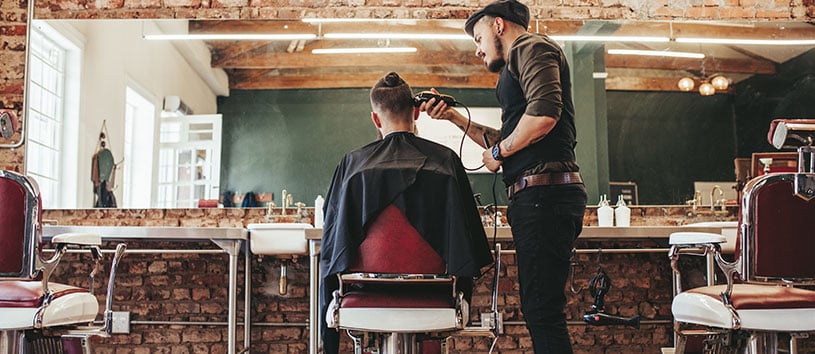 Financial Aid
Money doesn't have to be a barrier. We can help you find your options for federal aid and veteran's aid, available to those who qualify.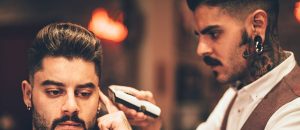 Book a Tour
See the classroom for yourself before you make the decision to apply. Get your questions answered and find your fit.
Dedicated Career Services
We don't stop working for you once you graduate. It's in our best interests to see our graduates go on to achieve success.
That's why we work as hard as we can to connect you to industry professionals and set you up for a phenomenal career. And our career counsellors are always on your side, no matter what challenges you're facing.
Is a Creative Barber Career Right For You? Get More Info…
If you're interested in learning more about careers in Barbering and exploring whether Moler Barber College is right for you, fill out the form on this page to receive more information.
For immediate questions, call 510-237-3800