Financial Aid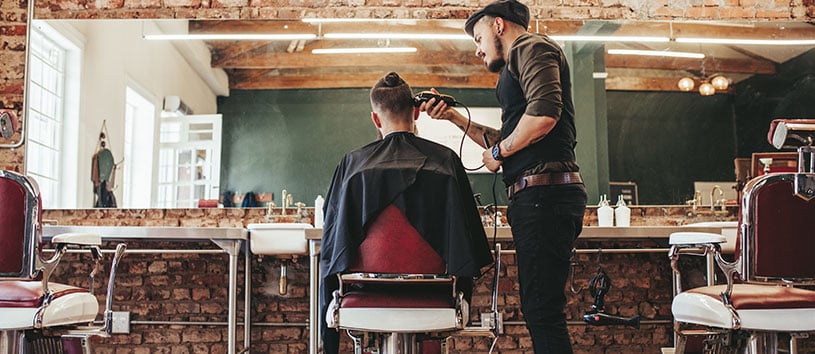 We Will Help You Make Your Career Training Possible
Moler Barber is committed to supporting students, no matter their financial situation. We participate in several federal funding programs aimed at supporting students who are pursuing post-secondary education. Whether you're going to school for the first time or are one of our country's honored Veterans, there is federal aid available to pay for school, for those who qualify.
Do you need financial assistance to pursue barber training? You're not alone. Millions of students need financial assistance to get them the training they need to pursue a rewarding career and better their future.
Discover Your Options for Financial Aid
Moler Barber has a dedicated team available to assist you in assessing your eligibility for scholarships and financial aid, filling out your applications and navigating the sometimes complex processes to ensure your tuition and fees are covered. Our team has put together a comprehensive Financial Aid Policy Guide for you.
Federal Aid
The U.S. Department of Education provides numerous programs for those who qualify to receive money to help with tuition and other school-related expenses. If you qualify, you can receive assistance.
At Moler, you may be eligible for the following federal aid programs:
Pell Grants
Supplemental Education Opportunity Grants
Federal Direct Subsidized Loans
Federal Direct Unsubsidized Loans
Federal Direct PLUS Loans
To qualify for Federal Aid, you must be a U.S. citizen or eligible noncitizen, have a high school diploma or equivalent (i.e. a GED), and meet other requirements.
To see what programs may apply to you, complete a Free Application for Federal Student Aid (FAFSA) by going to fafsa.ed.gov
Federal Aid for Military and Veterans
Moler Barber College is approved by the Department of Veteran Affairs. If you qualify for Veterans Benefits, they can be used to help you pay for your career training.
Net Price Calculator
To get an idea on how much it may cost you to go to school at Moler, we have a net price calculator you can use to learn how much you will pay after receiving federal aid and considering living expenses.
Need More Help? Get More Info…
If your questions are not answered or you need more information, we can help. You can schedule a time to meet one-on-one with one of our financial aid advisors by filling out the form on this page.
For immediate questions, call 510-237-3800