At Moler we have witnessed the revived appeal of the barber shop has been sweeping the nation! Barbers continue to be in high demand! Guests are seeking crisp, clean cuts that only a true barber can provide, which is why barber shops in Oakland, San Francisco and the rest of the Bay Area are busier than ever!
And We Have Been Training Barbers
For Over 100 Years!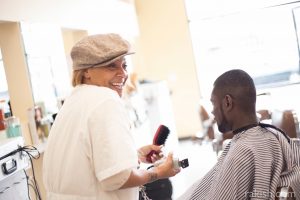 Over 100 Years!
Since 1910 we have successfully graduated thousands of barbers, and delivered the freshest cuts and styles in the Bay Area. Moler Barber College is a California Board of Barbering and Cosmetology approved college that was founded on the principles of customer service, precision, and professionalism.