Moler Barber College is bringing their reputation in barbering education and expertise to another Battle of the Barbers, student vs. student competition.
The competition showcases the talent between all their Bay Area campuses, including Oakland, San Pablo, and Hayward on December 10, 2017. Over the past century, Moler Barber College has perfected the art of educating and training students in the latest barbering techniques. From humble beginnings in Oakland, this family owned and operated college has expanded throughout the East Bay over the past several years and will soon be opening a cosmetology campus in Hayward.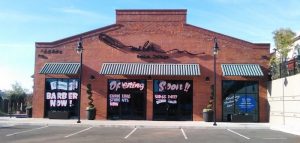 This competition gives Moler Barber students an opportunity to not only show off their techniques and abilities but also gives them a chance to connect with other barbers and aspiring talents all over the Bay Area. Registration starts at 10 am and the competition will begin promptly at 11 am and will last until 4 pm. The competition categories include: Freestyle design, Comb Over/Pompadore, Fade with Bear, High Top, Man Bun Taper, and Fastest Fade. Prizes will be awarded.
Moler College was founded in Oakland over 100 years ago and has shown its commitment to servicing the community through discounted barbering services, to collecting backpacks and school supplies for local elementary schools. The college encourages students to give back to their community in meaningful ways while kick-starting their career in barbering.
"Education and service go hand and hand. What we do with our education becomes the way we serve our community," says Program Director Frank Quattro. At Moler Barber College, our education inspires unique artistry. Take that education to the next level with a fun competition.
To RSVP to Battle of the Barbers, please go to https://hayward-barber- battle.eventbrite.com