Information about the Barber School
Since opening our doors over 100 years ago our barber school has successfully graduated thousands of barbers and delivered the freshest cuts and styles in the Bay Area. As a California Board of Barbering and Cosmetology approved college, Moler Barber college was founded on the principles of customer service, precision, and professionalism. Our training and courses are tailored to the California Barber License exam.
Students find that we support them through hands-on training, comprehensive work experiences, course work and by ensuring that no matter their situation, can education with access to numerous financial aid programs.
Barber School Catalog
Download the School catalog and updates below.
Financial Information
Moler Barber School is committed to support students no matter their financial situation.
We participate in several federal funding programs aimed at supporting students who are pursuing post-secondary education for the first time to our dedicated Veterans.
For more information on financial support available to you, please visit our financial aid information page.
School Policies
At Moler Barber College, we know that our students are the creative force that makes us so successful.
In order to ensure that all students are welcome, respected and successful, we have created several policies and codes of conduct that all students must adhere to.
Reports – Statistics
View reports and statistics showing typical school performance.
School Performance
Gainful Employment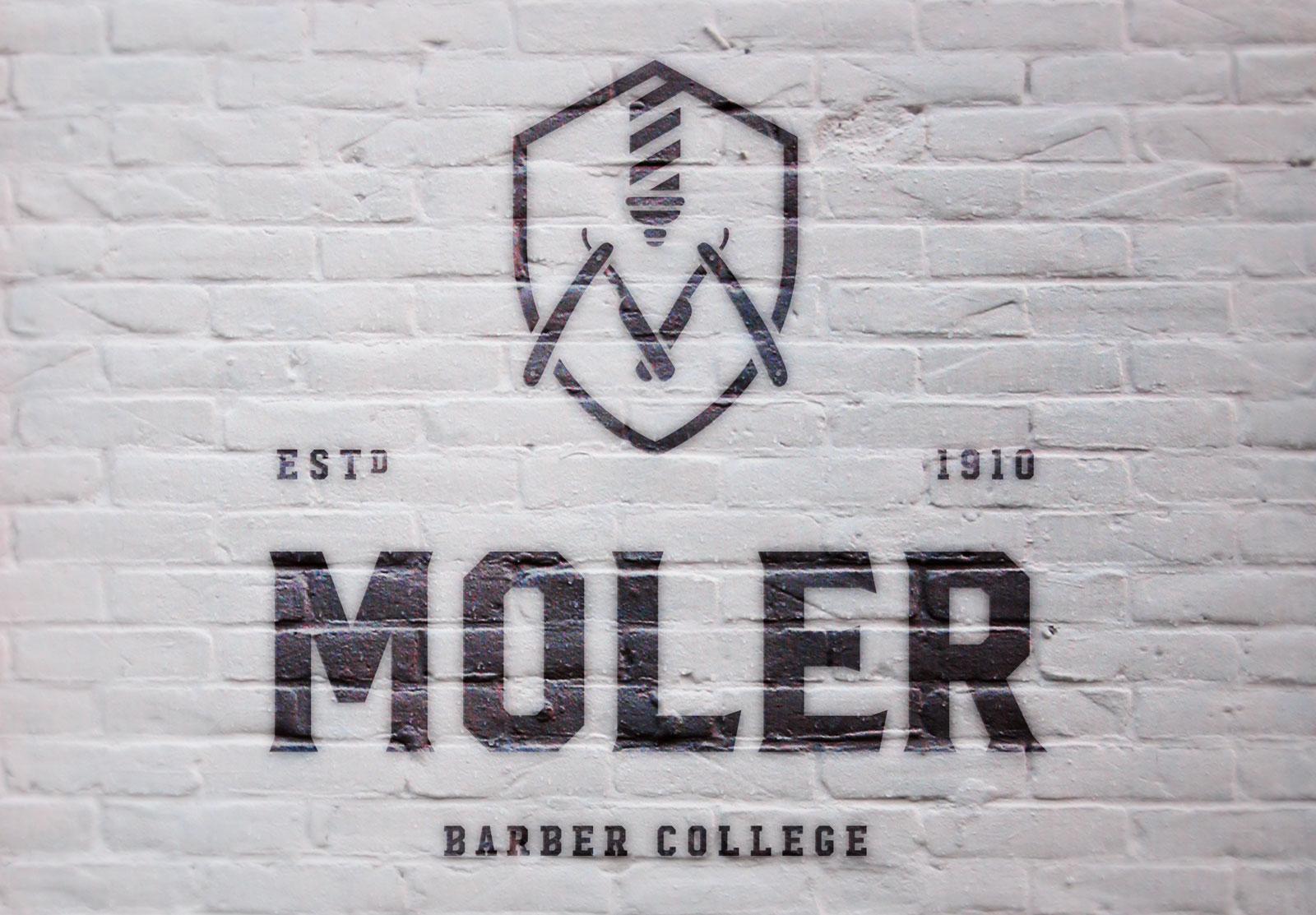 Additional Courses Offer at the Barber School
We are pleased to offer supporting classes to complement the Barber Course.
Barber Refresher / Re-Enrollment Class
We also offer a 250 hour Barber Refresher Course
Cosmetology Crossover Class
The Barbering Crossover course of study is designed to prepare students for the state licensing examination and for profitable employment as a Barber and covers all practices that are not part of the required training to be a cosmetologist.
By far the best team I've ever worked with. They truly understood the look I was going for and completely nailed it! I would highly recommend them as a company, you simply just won't find any better team!

Greg Ross, ThemeNectar
It was really fun getting to know the team during the project. They were all helpful in answering my questions and made me feel at ease. The design ended up being twice as good as I could've envisioned!

Jeff Gemmell, ThemeNectar
I'm wondering why I never contacted these guys sooner! Seriously, they all have commendable talent in their respective fields and knocked my concept out of the ballpark. Thanks for an amazing experience!

Mark Levin, ThemeNectar